07 Jul

Photo reports: in the middle of the action!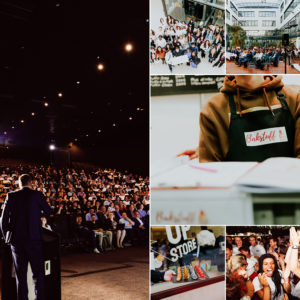 A photo report is a photographic documentation in which the photographer tells a story, an event or a subject through a series of images. Whether for private individuals or for professionals, in the middle of the action, the photographer involves the viewer only through his images. A photo report can illustrate different subjects, point out problems, tell stories or accompany events. Photographic reports have the power to illustrate complex issues, to make the viewer think and to arouse emotions.
The selection and editing of photos play an important role in the creation of the photographic report. The photographer carefully selects the images that best tell the story and have a strong visual impact. The order and context of the images are crucial in taking the viewer on a journey through the events.
With a photo report, you highlight your brand, present your products and services or document an event in all its facets.
Our photographer works closely with you to understand your vision, plan the execution of the story and deliver the best results.
With experience and professionalism, Levygraphie is your photographer for photographic reports in Luxembourg!
Lean on visual stories that will stay in the memory and let yourself be inspired by the creative power of photo reportage.
Contact us today for more information and to schedule your own photo report.